We offer professional, up to the minute, one on one,
customised hairdressing services, in a relaxed, boutique
style environment, that's affordable, beside the sea, so
guests can feel confident and empowered in their daily lives.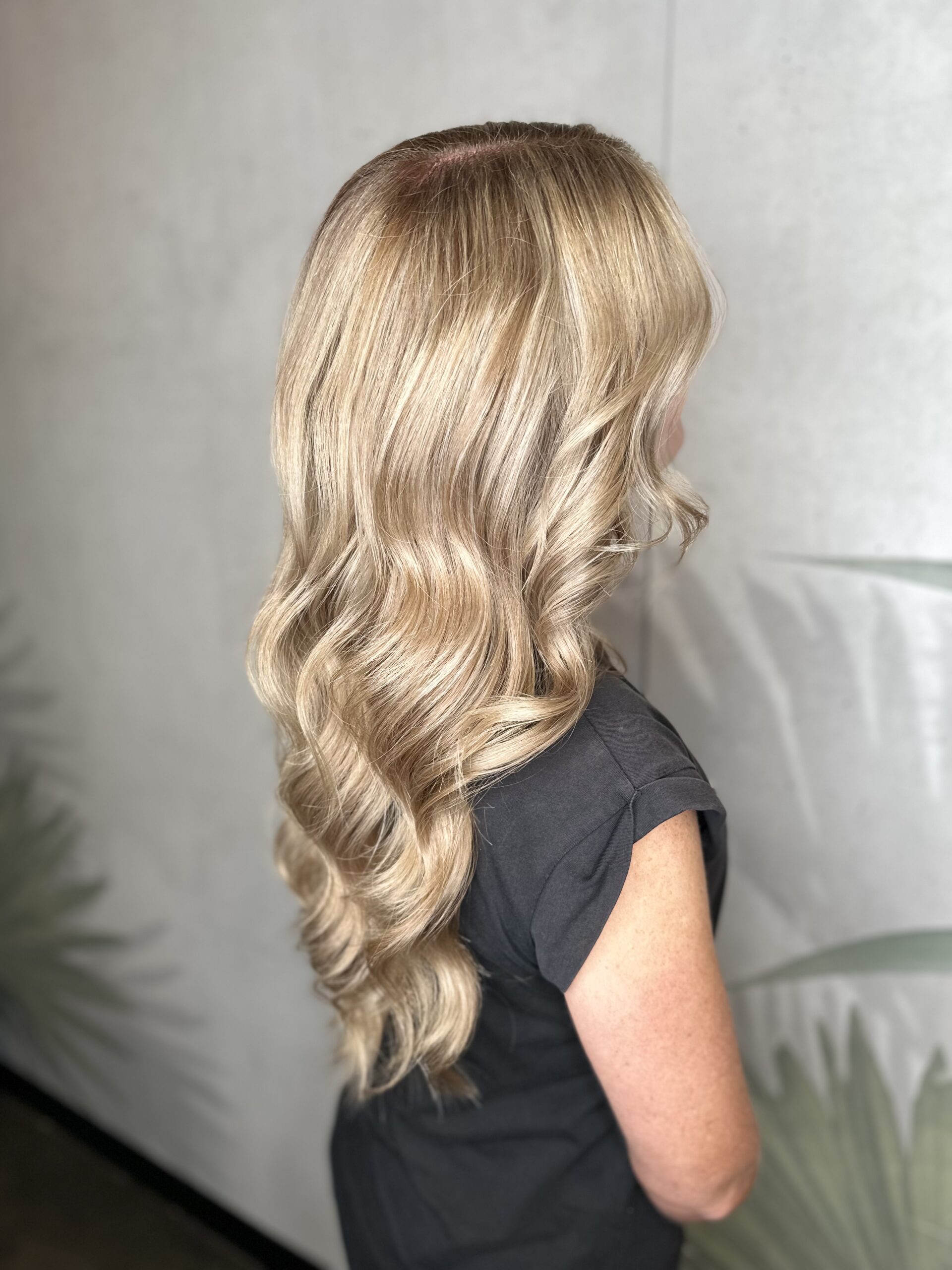 Our experienced stylists are qualified with both technical and styling skills specialising in cuts, colours and styling. Our pricing is competitive offering up to the minute styles and trends to suit your individual needs.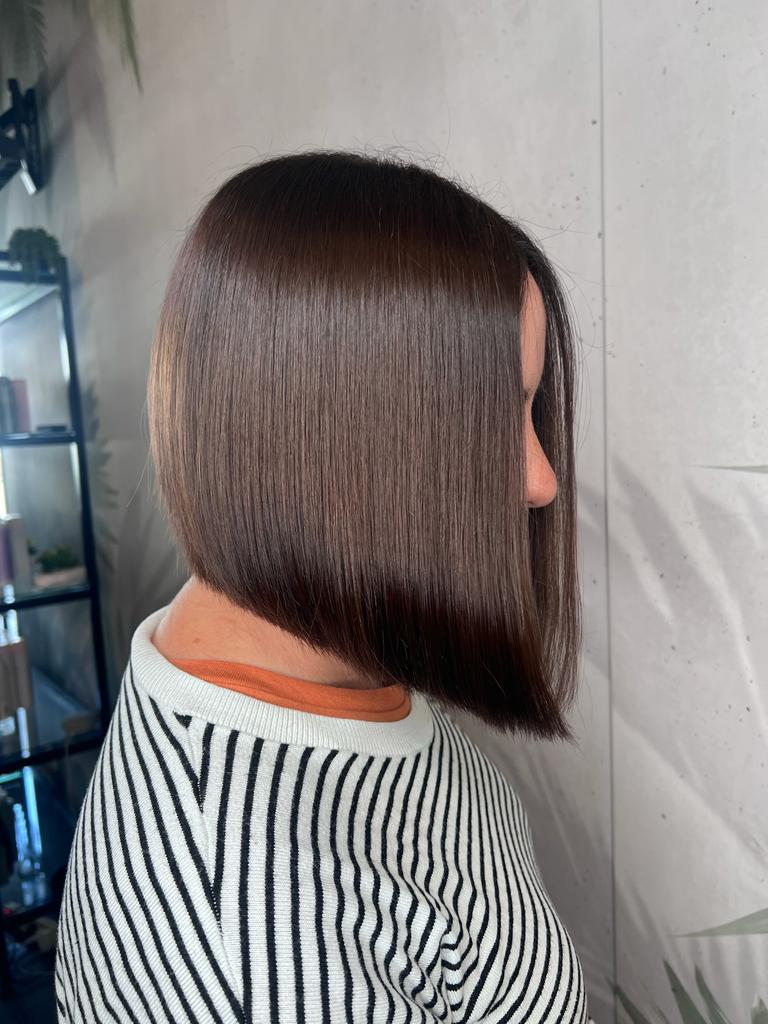 With over 70 years of combined styist experience, (in the United Kingdom, United States and Australia), our highly experienced team's portfolio of work speaks for itself.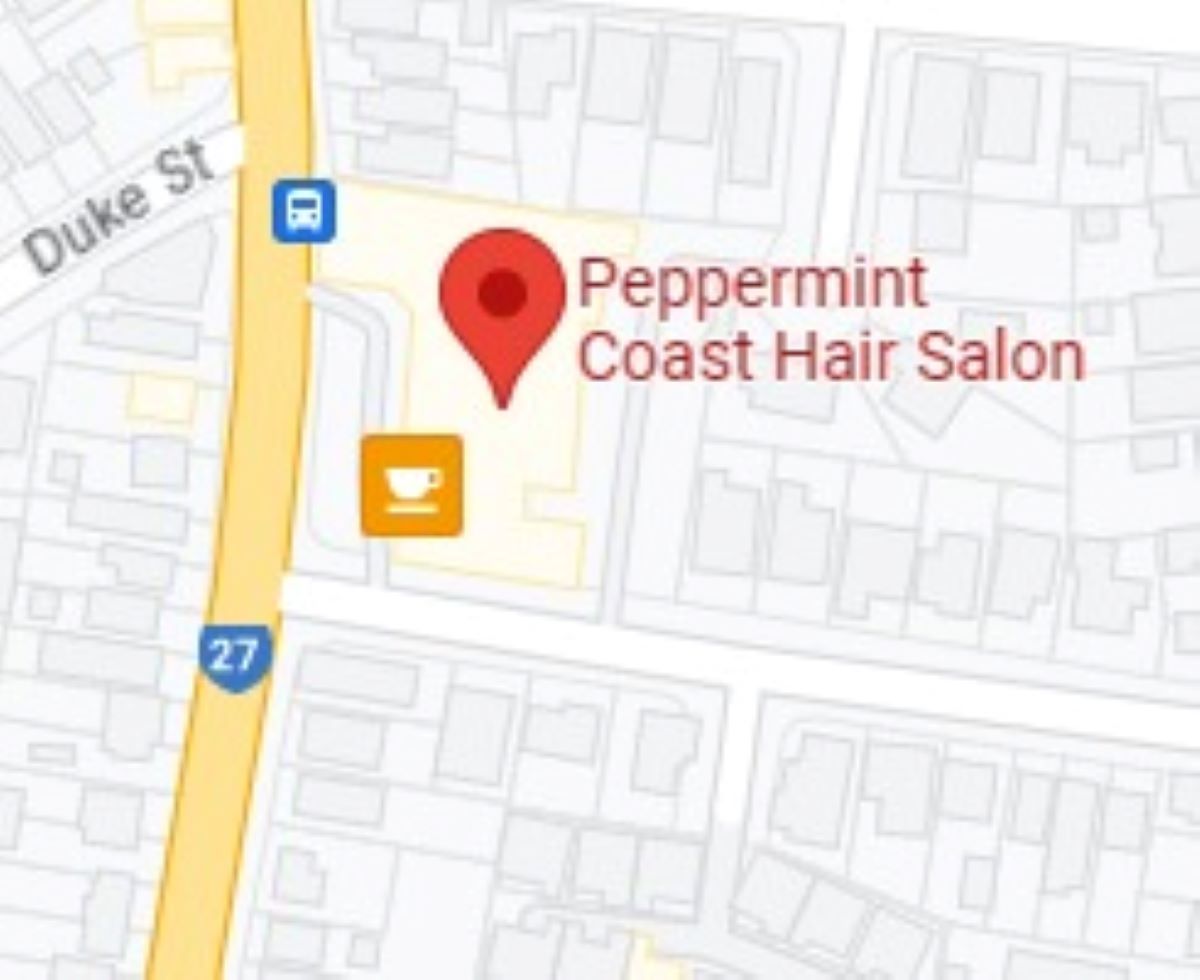 Styling by the sea. Nestled in the northern suburbs of Brisbane, our boutique, relaxed and coastal hair salon is easy to find in the heart of Brighton at Shop 4/353 Beaconsfield Terrace.
Your stylist will perform a personalised consultation with you prior to beginning your hair. All service prices are From* and you may need something different to achieve your desired look. Phone now on 07 3608 8911 to book a complimentary in salon consultation with one of our friendly skilled team members today.
NB Please note if you are coming into the salon for either a colour service or stylecut and it has been an extended period of time between visits ie longer than the recommended 6 weeks, you may be charged more as depending on the time and work involved a trim may be deemed as a restyle and regrowth is considered 1 inch anything more than that is considered to be an add on application due to extra product being required. Thankyou for your understanding.
TREATMENTS
Ultra nourishing conditioning treatments are on offer, whether you have fine hair than requires strengthening and volume or if you have over processed, unruly, coarse hair that needs taming, we can help you with our insalon treatments as well as highly effective take home products that make the difference.
PACKAGES
We offer packages when you would like an experience of full indulgence, which is incorporating a multiple colour process along with a stylecut and finish. Please feel free to peruse our online pricelist via the website here or on our Peppermint Coast Facebook Page. If further services are requested the price would be determined on application.
BUY 4, GET FREE!
We are trialing a special promotion for those ladies that need their hair looking FANTASTIC!!! We are offering a FREE Blowdry (Styling Service) when you Purchase 4 Styling Services
Kids Stylecut 0-5 Yrs old
$21
Primary School Stylecut
$27
incl Shampoo & Scalp Massage Short
$39
incl Shampoo & Scalp Massage Short Medium
$45
incl Shampoo & Scalp Massage Medium
$50
incl Shampoo & Scalp Massage Medium Long
$55
incl Shampoo & Scalp Massage Long Hair
$61
incl Shampoo & Scalp Massage Extra Long Hair
$71
Replends Moisture Mask
$24
60 Second Ultimate Treatment
$24
Streaking Cap Short Hair Only  From
$80
On Scalp Platinum Lightning 1" regrowth From
$99
SMOOTHING/
STRAIGHTENING/
KERATIN
Keratin Express Smoothing
$100
Keratin Volume Reduction Service
$175
Keratin Intensive Smoothing
$250
REFRESH incl STYLECUT/ COLOUR REFRESH/ STYLING
PARTIAL FOILS incl STYLECUT/ FOILS/ STYLING excl Toner
Global colour - Extra Long
$130
Global colour - Medium
$98
Global colour - Medium Long
$104
Root Melt (Not Including Lightening) Extra Long
$200
Root Melt (Not Including Lightening) Long
$170
Root Melt (Not Including Lightening) Medium
$150
Root Melt (Not Including Lightening) Short
$140
Colour Correction Consultation
$0
Colour Erase - Extra Long
$160
Colour Erase - Medium
$100
1/2 Head Foiling - Extra Long
$153
1/2 Head Foiling - Long
$141
1/2 Head Foiling - Medium
$129
1/2 Head Foiling - Medium - Long
$136
 1/2 Head Foiling - Short
$118
1/2 Head Foiling - Short - Medium
$123
Back to Back add on- extra long
$62
Back to Back add on- long
$52
Back to Back add on- short to medium
$42
Back to Back add on- extra long
$82
Back to Back add on- long
$72
Back to Back add on- short to medium
$62
Extra Colour Mix per 10g
$12
Full Head Foiling - Extra Long
$176
Full Head Foiling - Long
$164
Full Head Foiling - Medium
$153
Full Head Foiling - Medium - Long
$159
Full Head Foiling - Short
$130
Full Head Foiling - Short - Medium
$147
Individual Foil (Not inc Toner)
$12
Nak Keratin Light - Express Smoothing Service From
$120
Nak Keratin Plus - Intensive Smoothing Service From
$300
Nak Keritan Anti-Frizz - Volume Reduction Service From
$220
Girls High School Trim
$32
Girls Primary School Trim
$30
Girls Trim - 0-5 Yrs old
$25
Ladies Precision Style cut
$48
Boys primary school trim
$30
On-Scalp Platinum Lightening
$106
Streaking Cap - Short
$86
Curls (With Service) Long
$50
Curls (with service) Short-Medium
$40
Curls (With Service) X - Long
$60
Loose Finger Drying- Long to Extra Long
$30
Loose Finger Drying- Medium Long
$24
Loose Finger Drying- short
$12
Loose Finger Drying- short medium
$18
Shampoo and Blowave - Long
$65
Shampoo and Blowave - Medium
$54
Shampoo and Blowave - Medium - Long
$59
Shampoo and Blowave - Short
$42
Shampoo and Blowave - Short - Medium
$48
Shampoo and Blowave - Extra Long
$76
Straighten (With Service) Long
$35
Straighten (With Service) Short- Medium
$25
Straighten (With Service) X- Long
$45
Straighten Short - Medium
$45
Extra colour mix per 10g
$12
Root Melt (With Service) Long
$80
Root Melt (With Service) Medium
$60
Root Melt (With Service) Short
$50
Stand Alone Toner- Medium Long
$100
Stand Alone Toner- Extra Long
$120
Stand Alone Toner- long
$106
Stand Alone Toner- Medium
$94
Stand Alone Toner- Short
$82
Toner - 30 Grams (with service)
$36
60 Second Ultimate Treatment
$26
Replends Moisture Masque
$26
Structure Plex 3 Step (inc take home structure complex treatment)
$70
We also offer afterpay and Zip pay
Colour Correction Consultation
Colour Erase – Extra Long
1/2 Head Foiling – Extra Long
1/2 Head Foiling – Medium
1/2 Head Foiling – Medium – Long
1/2 Head Foiling – Short – Medium
Back to Back add on- extra long
Back to Back add on- long
Back to Back add on- short to medium
Back to Back add on- extra long
Back to Back add on- long
Back to Back add on- short to medium
Full Head Foiling – Extra Long
Full Head Foiling – Medium
Full Head Foiling – Medium – Long
Full Head Foiling – Short
Full Head Foiling – Short
Full Head Foiling – Short – Medium
Back to Back add on- extra long
Back to Back add on- long
Back to Back add on- short to medium
Full Head Foiling – Extra Long
Full Head Foiling – Medium
Full Head Foiling – Medium – Long
Full Head Foiling – Short
Full Head Foiling – Short
Full Head Foiling – Short – Medium
Individual Foil (Not inc Toner)
Nak Keratin Light – Express Smoothing Service From
Nak Keratin Plus – Intensive Smoothing Service From
Nak Keritan Anti-Frizz – Volume Reduction Service From
Girls Primary School Trim
Ladies Precision Style cut
On-Scalp Platinum Lightening
Curls (With Service) Long
Curls (with service) Short-Medium
Curls (With Service) X – Long
Loose Finger Drying- Long to Extra Long
Loose Finger Drying- Medium Long
Loose Finger Drying- short
Loose Finger Drying- short medium
Shampoo and Blowave – Long
Shampoo and Blowave – Medium
Shampoo and Blowave – Medium – Long
Shampoo and Blowave – Short
Shampoo and Blowave – Short – Medium
Shampoo and Blowave – Extra Long
Straighten (With Service) Long
Straighten (With Service) Short- Medium
Straighten (With Service) X- Long
Straighten Short – Medium
Root Melt (With Service) Long
Root Melt (With Service) Medium
Root Melt (With Service) Short
Stand Alone Toner- Medium Long
Stand Alone Toner- Extra Long
Stand Alone Toner- Medium
Toner – 30 Grams (with service)
60 Second Ultimate Treatment
Structure Plex 3 Step (inc take home structure complex treatment)